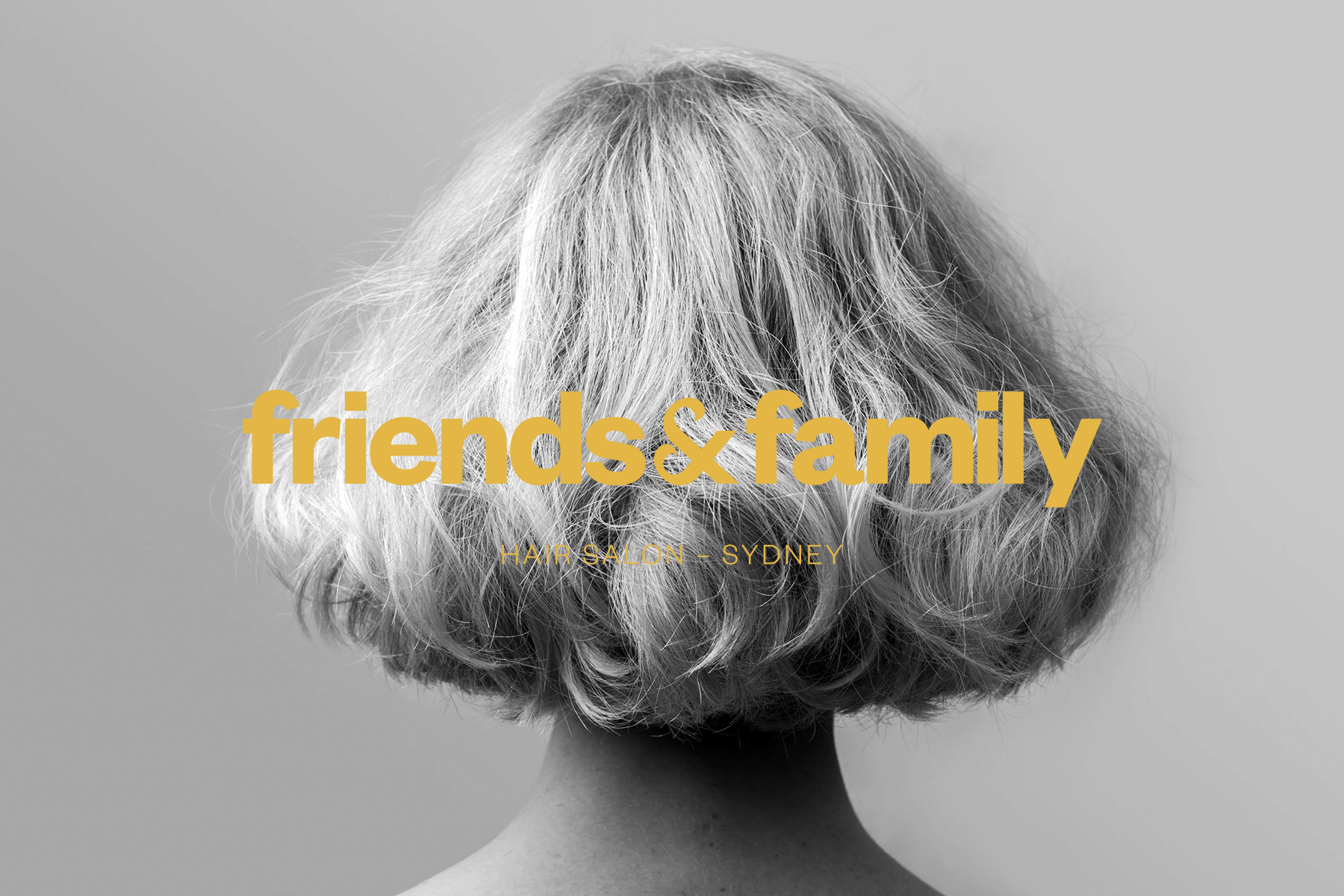 We are friends&family, a family run hair salon in the heart of Chippendale, Sydney.
We believe in creating styles that are unique and personal for each individual by removing trends and focusing only on insightful design.
opening hours & prices
Tuesday 9AM – 8PM
Wednesday 8:30AM – 5:30PM
Thursday 9AM – 8PM
Friday 8:30AM – 5:30PM
Saturday 8:30AM – 5:30PM
To book an appointment email us at
info@friendsandfamilysalons.com
CUTS
Women's Cut $120
(60mins)
Men's Cut $80
(45mins)
Men's Cut & Beard Trim $95
(60mins)
BLOW DRY
Short $60
(30mins)
Medium & Long $80
(45mins)
COLOUR – COMING SOON
If you have any questions, please call the salon on 02 9698 9354 for further information.